Bahia Principe Luxury Esmeralda

Punta Cana, Dominican Republic
Click links below ...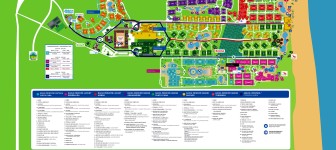 Click to view 3000x1536 pixels map
Click to view 1500x768 pixels map
Click to download original PDF file * (7 MB)
Last update: December 2019
Click on the preview-image above to see the full-size version of this Property Map. At the bottom right of the full-size image, you may either print the map or close the window and return to this page.
Click here if you wish to send us a new (or updated) map for this collection. You can send any type of files (images or documents).
Please note that you should always contact the Resort/Hotel itself to make sure to get their latest and official Property Map (resort map / orientation map / layout map).
* Thanks to John B.
Lily & Normand
© resortsmaps.com
© destilino.com